We are happy to offer a custom made home linen service. In order to answer faster and better to your demands, every order will be put into production as soon as we receive it. The production time is between 2 and 4 weeks depending on the design. The products will be send out to you as soon as they are ready. That is the beauty of custom made products…
About the V.Barkowski collection
The V.Barkowski collection is a 20 years old repertoire of timeless designs Their finish (embroideries, pompons, trimmings) are hand made in our workshop in Marrakech. Our product families offer endless possibilities. Nevertheless it is neither possible to introduce all of the possibilities on the website, nor is it to have all options in stock. Our online shop offers a selection of the most popular designs, sizes and colors, and we plan to complete it over time.
If this is your first V.Barkowski order, please be aware that all threads we use for embroideries, pompons and trimmings are colorfast threads. That means they won't bleed. We have customers who are using our products for 20 years and more.
Guideline for your custom made home linen
Product size
Bed linens can be made tailor made. Please send us the measurements you are looking for. We will also need the desired embroidery/trimming/pompom, the color for the same, and of course the desired quantity by using the contact form.
Bath linens have standard measurements, but all finishes and colors can be custom made.
Table linens can be tailor made. On the website, we offer placemats and napkins, but we can also produce tablecloths of any size, custom made placemats and napkins.
All products ordered with custom measurements will be subject to a specific quote.
Colors
If you want to order a custom made product, please refer to the color ranges hereunder and contact us stating the desired color and measurements. It is also possible to order custom colors by sending us the Pantone reference of the color you are looking for.
For custom made plain colors, the product price remains the same.
Multi color ranges are standard and cannot be modified or custom made.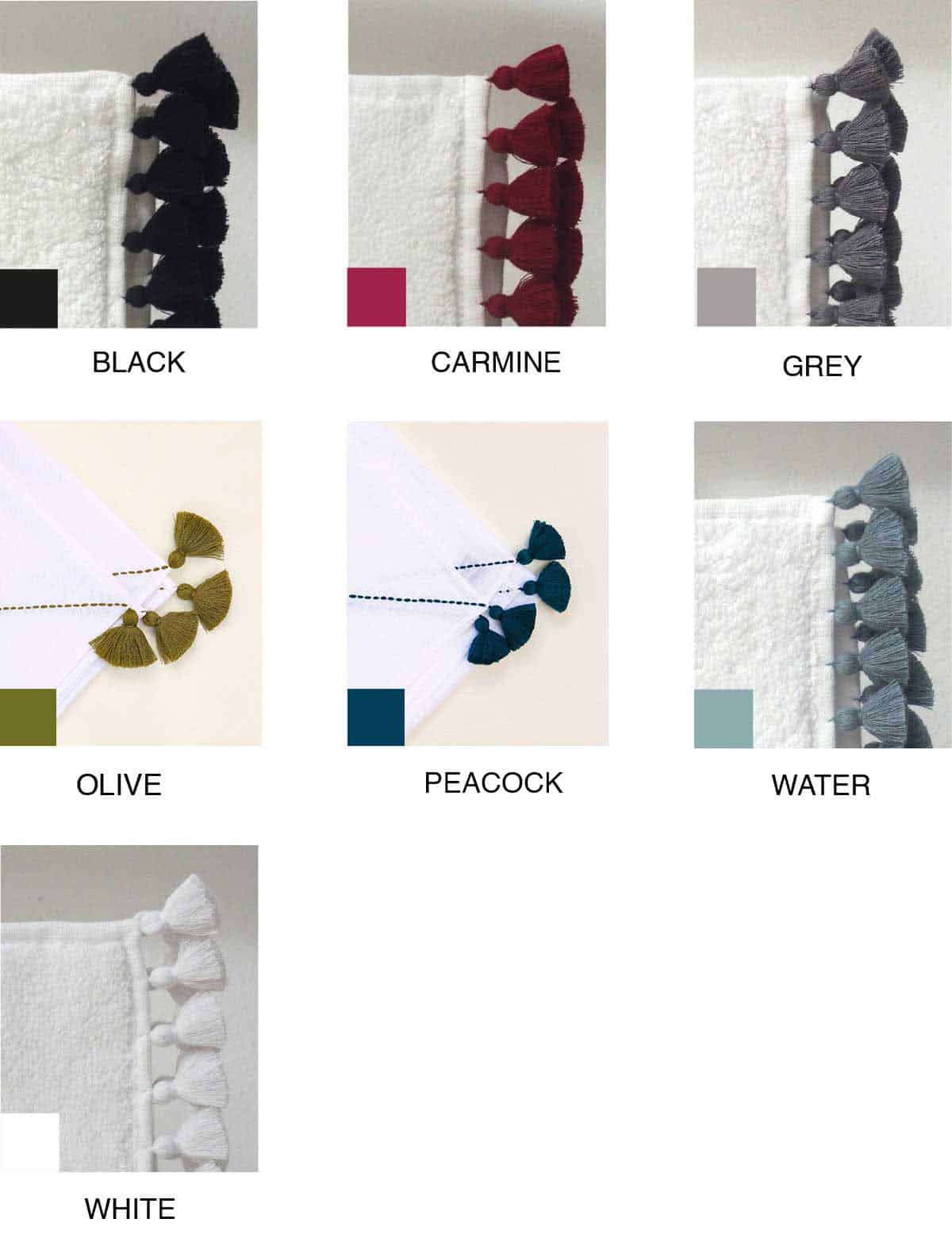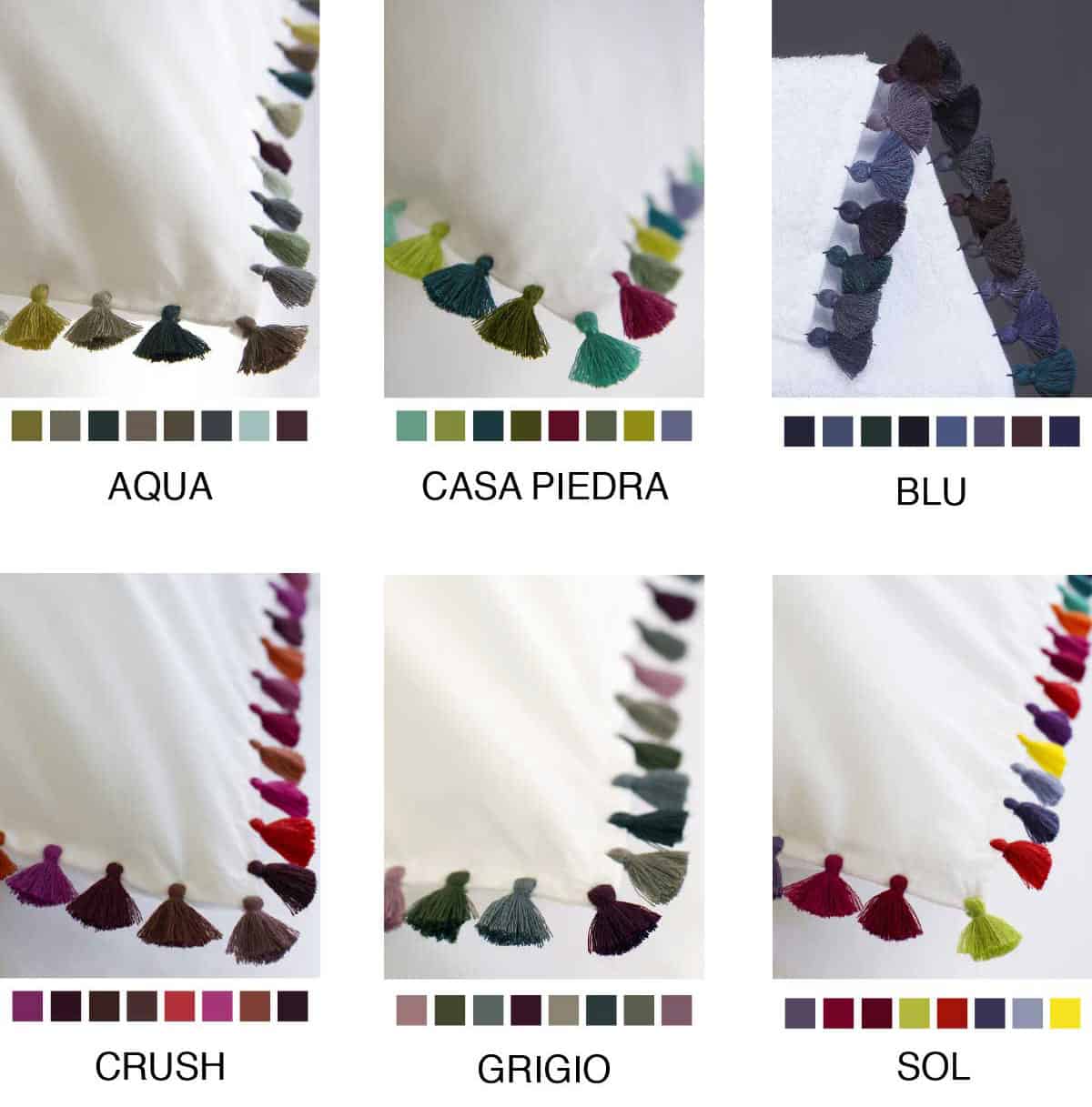 Delivery
We will calculate your shipping fees on the basis of the product(s) you order. On the website, shipping fees will appear on the bottom of your order. For every special order placed by email, we will calculate the price of shipping fees and send it to you together with the price of custom size products. You will find more information about delivery here.
How to place a special order
In order to place a special order, you can use this contact form, please fill it in and send it to us by email. An other option is to send us an email stating clearly:
Product(s) you want to order (bed sheet, cushion cover, bath towel, etc.)
Desired measurements of your product(s)
Color of your product(s). White or dark grey for bed linen. For bath linen, white, grey, water or amber. White or grey for table linen.
Finish (Lamu, Tulum, Noon, Trass, etc.)
Color of finish (selected among the color range here above)
Quantity for each product
Your complete delivery address
To know more about the work and projects of Valerie Barkowski you can visit her website here.