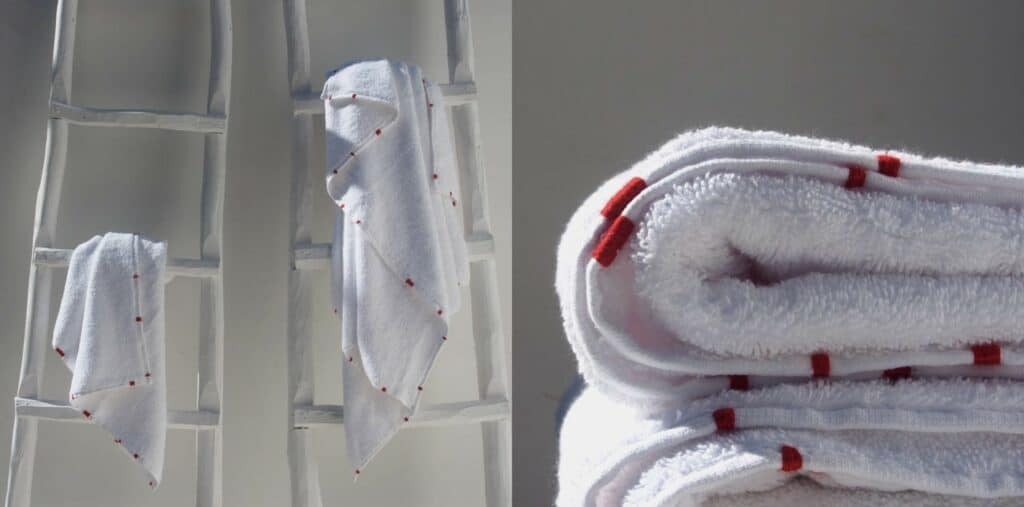 The Memba line turns 21! One of our classics seemingly never ages, still refined as ever with regal understatement and a coy sense of play. Hand-embroidered in our Marrakech atelier, the look is defined by unique tabs of colored stitching peppered around the perimeter, applying just the right amount of creative stamp to what are truly glorious bath towels.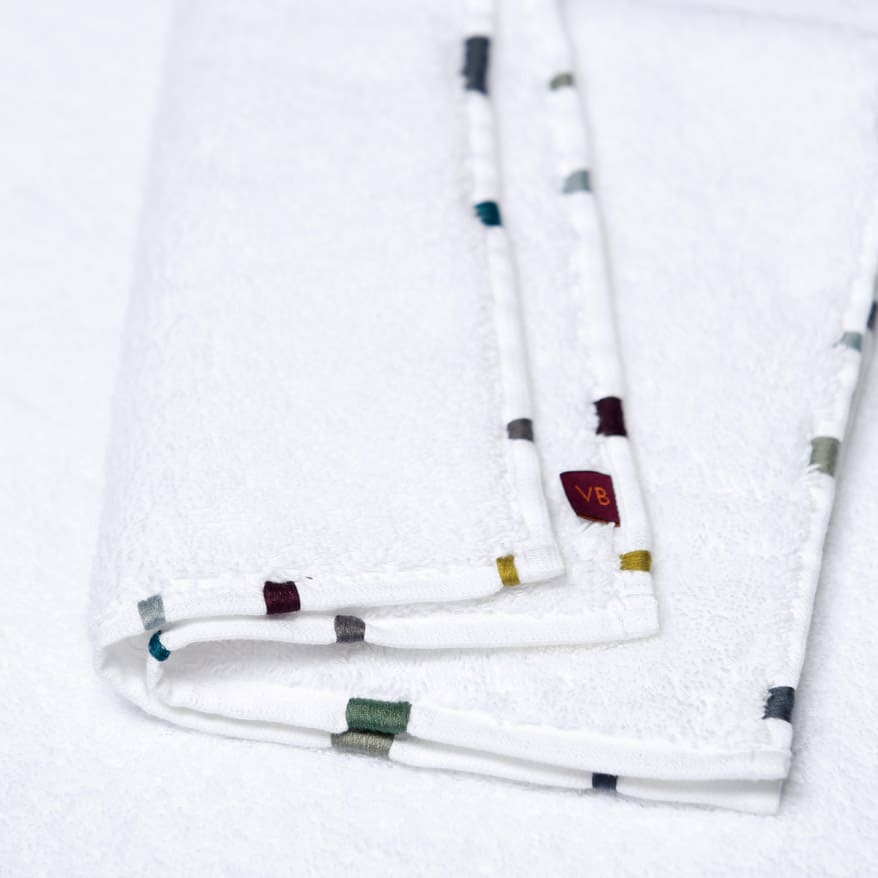 Available in amber, gray, water, white and aqua, MEMBA sets the tones if you're looking for something not too splashy, yet will send plenty of delightful ripples across the pond. Down to earth comfort and out of this world hues that are familiar yet uncommonly unique. And not to skip the most important beat, they're thick, absorbent, and everything the perfect bath towel should be.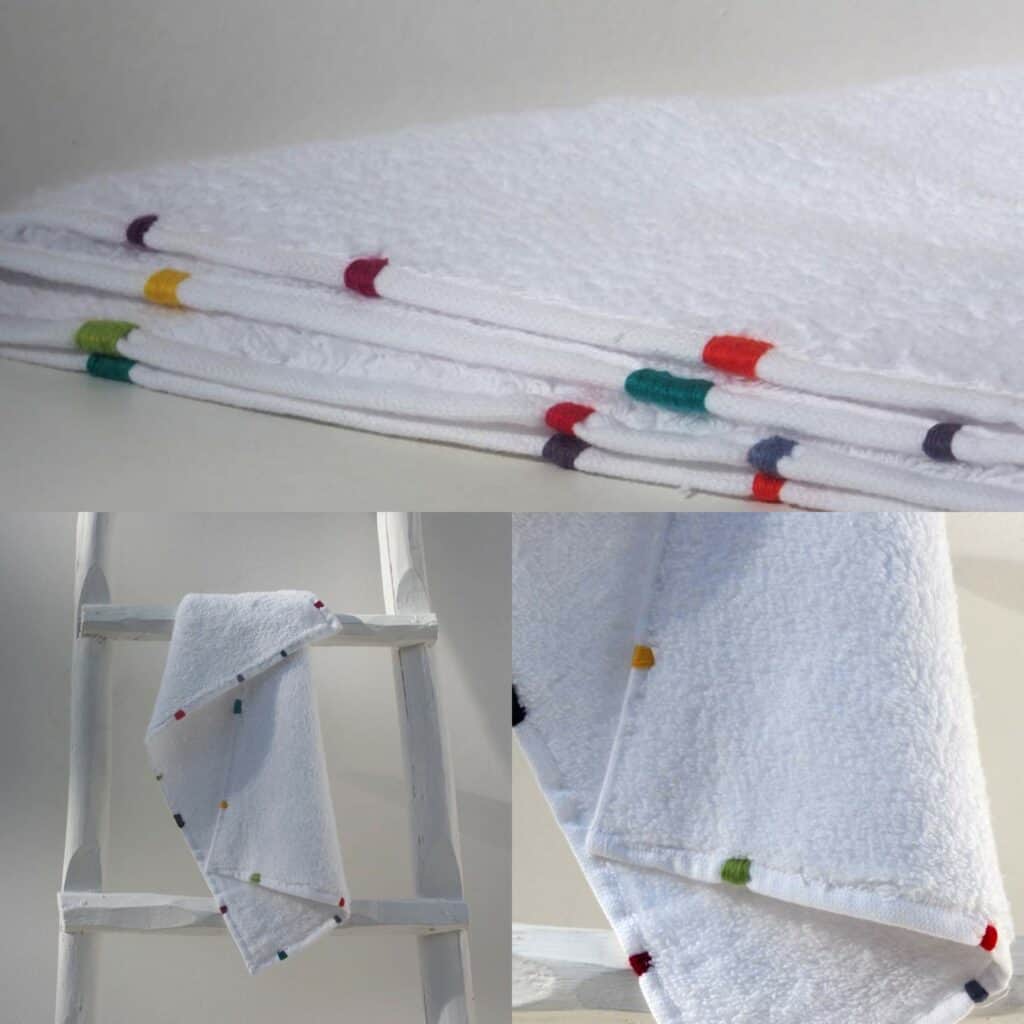 Take a full look at the Memba suite in our Marrakech store or online in the e-shop. The line comes in a variety of standard sizes, with customization and international shipping always a possibility.