Red always
I was 11 years old and already, I chose red … a red and white wallpaper. A classic, a strong, lively color that has always been present. White and red linen comes and goes in my creations. I use it, I combine it. I punctuate it. Even in 2001, I did not hesitate to design fully dark red shops, from walls to ceilings through the floor and furniture. Everything was red. A total experience of color. Red is present in almost all my collections of home linen. It comes in bed linen, bath linen and table linen with their red finishes, embroideries and trimmings but also in my tarbouch hanging ceramic lamp.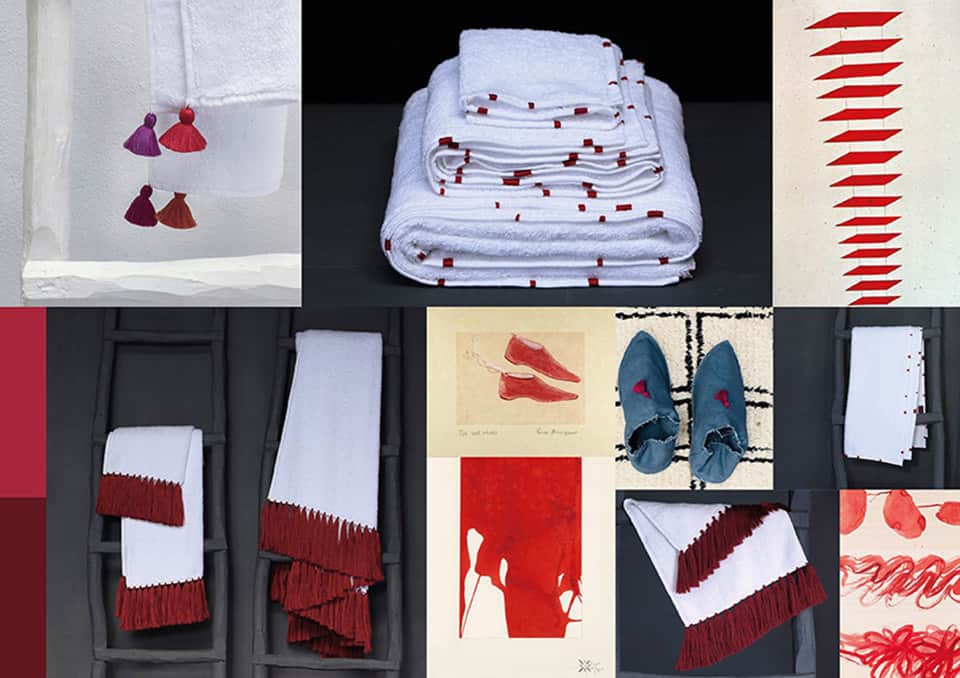 The association by mood board
I like creating inspiring mood boards, making combinations of products, nature, art, faces. I want to assemble, combine designs and colors. In the V.Barkowski collection, red is available here and there. Usually red is found in linen finishes. Red is combined.. For example, the multicolored 'crush' range perfectly matches a plain red. I provoke meetings, combine ideas.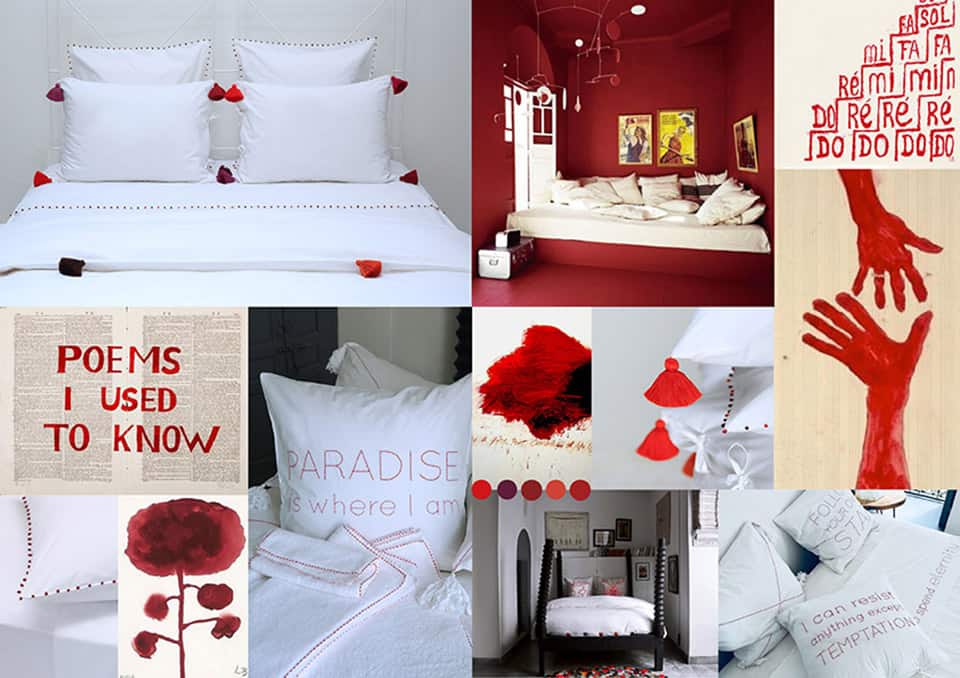 Your own white and red linen
Do you have a particular red in mind? A well-defined color that you can not find on our site? Send us the Pantone color of your choice to sales@valeriebarkowski.com … Our research will lead us to create the bespoke color closest to your desire for a single order of white and red linen. Yours.